Bonsoir les scropinettes, me voici avec un tag shabby, que je viens de terminer.
La coukeur rose est celle que je préfère, même si en ce moment, je travaille plusieurs couleurs.
Voici les photos: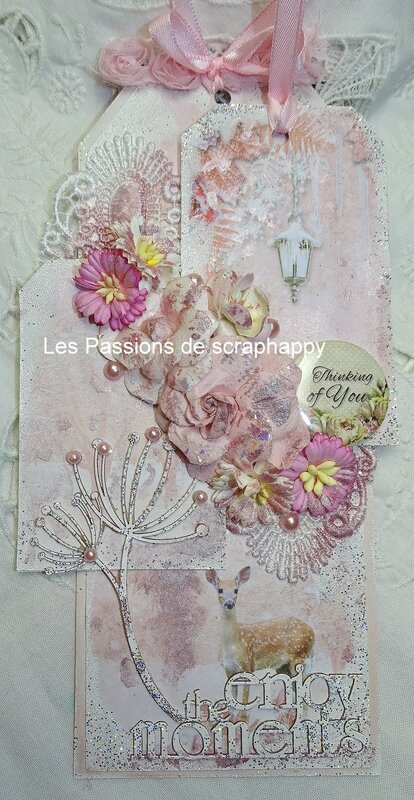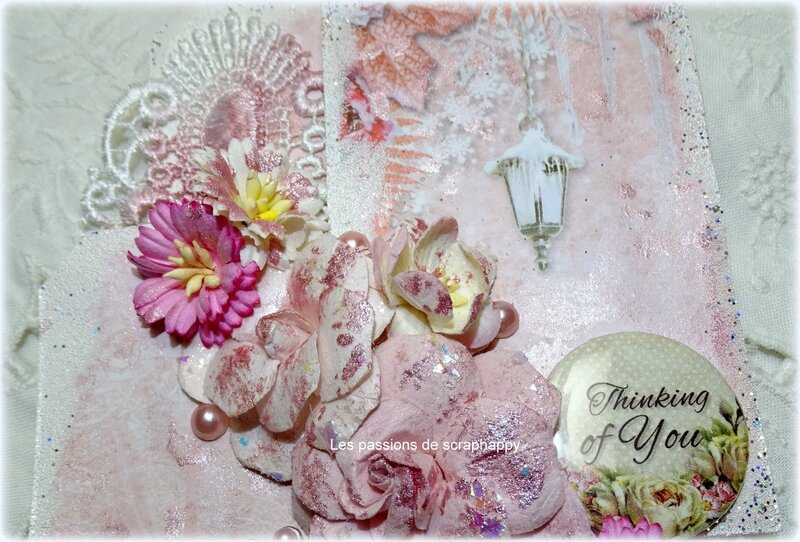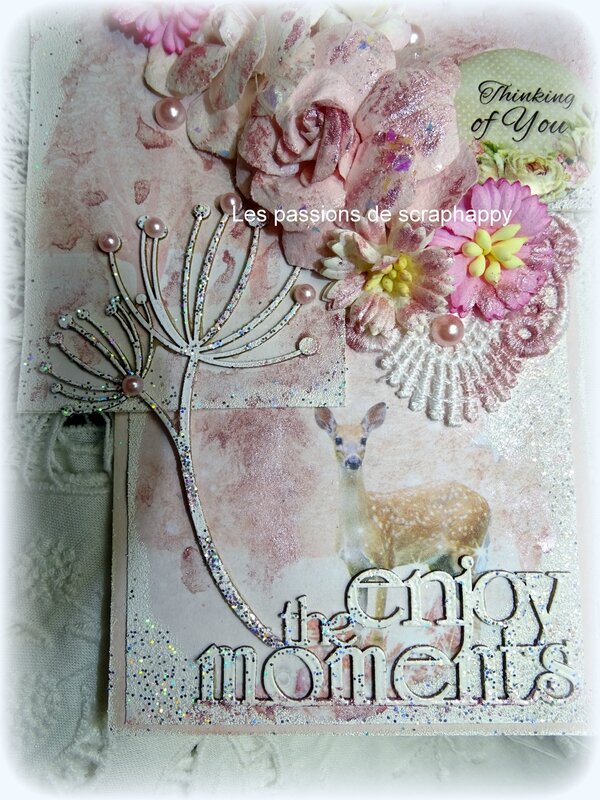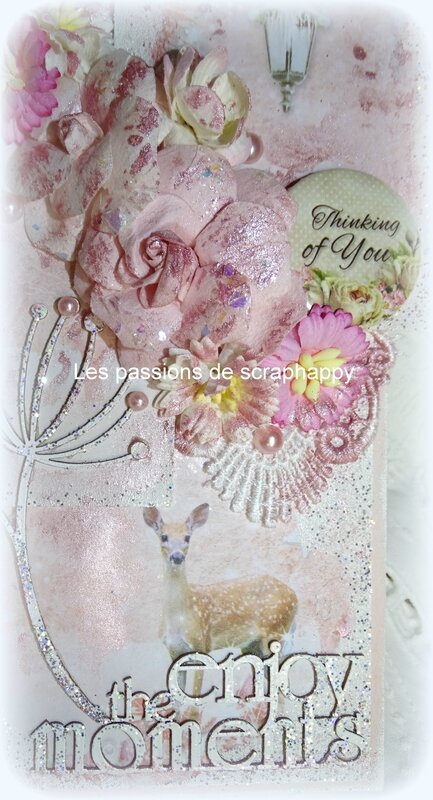 Voilà, comme je vous l'avais dit il est très shabby et romantique.
Matériel utilisé:
1tag PRIMA MARKETING TAG PAD Aquarelle.
1 feuille A4 de papier STUDIO LIGHT. BASISSWS204.
Dentelle.
Boutons House of Roses de Lemon Crafts.
Fleurs PRIMA MARKETING.
Fleurs WILD ORCHID CRAFTS.
Embellissement Fullness of summer de WYCINANKA.
et ENJOY THE MOMENTS .
poudres à embosser STEMPENDOUS blanc fin, RANGER snowflake.
VERSAMARK.
Pearl Pigment Powder Peach Pink SHINE.
Heat gun.
3D Matte gel ART BASICS.
Voilà je vous souhaite une excellente soirée.
Merci beaucoup pur vos visites et vos gentils commentaires.
Gros gros bisous et à très vite.